On Health, Nutrition, Athletics, Fitness, Bodybuilding and More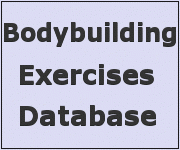 ---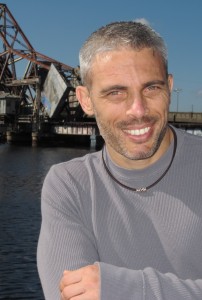 Hello and welcome to IvanNikolov.com. I am a former natural bodybuilding competitor. I no longer compete on the body building stage, but I compete with myself – constantly looking for ways to push my physique and my mind to new levels. This website is my personal space where I write about all things that interest me, but mainly on the following topics:
Health, Fitness, Nutrition, Exercise, Bodybuilding and Progressive Training 
To start browsing you may want to check out my most recent blog posts, my video and photo galleries, my training progress page, as well as fitness and bodybuilding product reviews pages at the top.
But, if you still want to learn more about an immigrant, trying to make it big in the US keep reading…
I am a former natural bodybuilder from Bulgaria. I competed from 1999 to 2008 mostly in the United States. Well, I came into the US in 2002 – three years after I started competing and roughly 11 years after I first set foot in a gym… Well, it wasn't exactly a gym – it was more like a small room with one old-style bench press and two olympic size bars with weights, but that was plenty that I could ask for in young, post-communist Bulgaria.
Any way, aside from competing in natural bodybuilding contests I've done almost everything that a person can do or try in a span of 25-30 years (my conscious life). I've worked in construction, in a pastry kitchen making cakes, driver, security guard, bouncer, pizza maker, massage therapist, personal bodybuilding trainer, teller in a bank, even a webmaster. I even owned and operated my own healthy bakery and smoothie-coffee shop (I closed it in June 2012). There are probably I couple more things that I've done that I can't even remember now.
I also hold a MS degree in Industrial Management – graduated the Technical University in Sofia, Bulgaria in 2000. …And, believe it or not, at 38 I'm looking to go back to school again. I am a dreamer, I've always dreamed about things I want to do and accomplish  One of my earliest dreams is to graduate from a top university in the States… and that's what I'm going to do next… well, one of the goals for the near future.. there are more…
You probably wonder why have I done so many things in life.. Well, I'm finally starting to figure that out myself. The reason is I am very interested in and curious about all things life. I just learned they call people like me "generalists". So, I guess that's what I am. I like to learn about things that seem interesting, and I also like to do the things that seem scary. I ride a motorcycle.. and one day I will get a pilot licence, so I can fly…
My latest project is Foodolo – an informative and engaging member-driven social-voting website, dedicated to all food-related topics.
So… this is me in a few paragraphs… and at 39 I feel like I'm just beginning now…